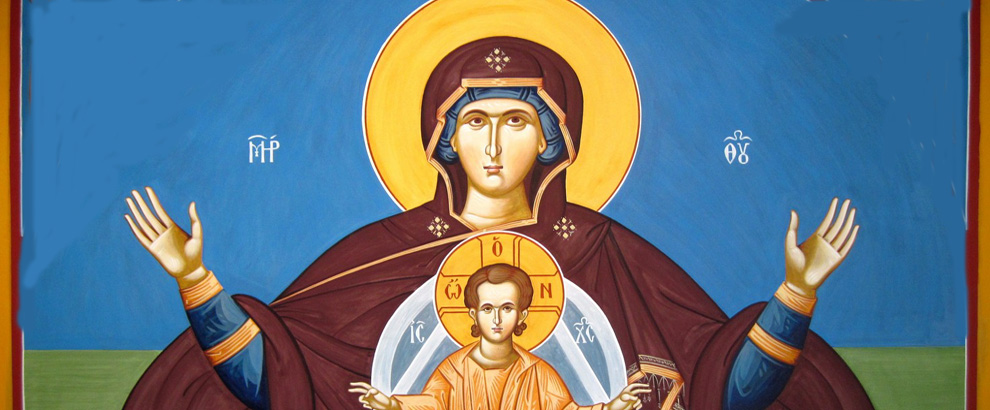 Welcome to the St. Mary Orthodox Church Website
Welcome to Saint Mary's Church!
Welcome to Saint Mary's Orthodox Church. We are a parish of the Orthodox Christian Faith which was established on the day of Holy Pentecost in the Year 33 AD. Our parish community is a member of the American Carpatho-Russian Orthodox Diocese of NA. whose presiding Hierarch is His Eminence, Metropolitan Gregory of Nyssa. The American Carpatho-Russian Orthodox Diocese is an autonomous diocese under the spiritual protection of the Ecumenical Patriarchate of Constantinople of which His All-Holiness, Ecumenical Patriarch Bartholomew I is the Primate.
Through this web site, we are pleased to be able to introduce you to the worship and fellowship as it is expressed in the life of our Parish. If you are a new member of our parish, or are considering membership, these web pages will acquaint you with what our parish offers. Learn More ...
---
Parish News
Thursday, September 02, 2021
Children are returning to school this week. Please be on the lookout for our children walking on sidewalks and perhaps road shoulders as they begin the new school year.
ENJOY THE END OF OUR SUMMER WITH A GREAT LABOR DAY WEEKEND!
read more ...
Monday, June 21, 2021
COVID-19 UPDATE
Recent decisions of the Center for Disease Control and the State of New York remove the requirement of wearing FACE MASKS outdoors or indoors for those individuals who have received the COVID-19 Vaccine and are past the two
read more ...
---
Diocesan News
Parish Spotlight
CONTACT INFORMATION:
Father Daniel Mahler
Office: 607-936-0689
Rectory: 607-962-5285
Cell: 607-438-7339
SERVICE SCHEDULE
Sunday Divine Liturgy: 9:30am
Saturday Vespers: 4:00pm
Eve of Holy Day:
Vesperal Liturgy: SEE BULLETIN

Vespers / Confession
61 Canada Rd, Painted Post, NY 14870, USA
Oct 30 5 pm
Divine Liturgy
61 Canada Rd, Painted Post, NY 14870, USA
Oct 31 9:30 am
Vespers / Confession
61 Canada Rd, Painted Post, NY 14870, USA
Nov 6 5 pm
Divine Liturgy
61 Canada Rd, Painted Post, NY 14870, USA
Nov 7 9:30 am
Vespers / Confession
61 Canada Rd, Painted Post, NY 14870, USA
Nov 13 5 pm
Divine Liturgy
61 Canada Rd, Painted Post, NY 14870, USA
Nov 14 9:30 am
Vespers / Confession
61 Canada Rd, Painted Post, NY 14870, USA
Nov 20 5 pm
Synaxis of Archangels Ss. Michael & Gabriel
Nov 21
Divine Liturgy
61 Canada Rd, Painted Post, NY 14870, USA
Nov 21 9:30 am
Pantry & Potluck
Nov 21 11 am
Vespers / Confession
61 Canada Rd, Painted Post, NY 14870, USA
Nov 27 5 pm
Latest Photos
---
Featured Video
Most Recent Divine Liturgy
From Christ The Saviour
Orthodox Cathedral of
Johnstown, Pennsylvania
Prayer Corner